Exchange EDB Viewer Freeware Tool » Screenshots
View screenshots of Exchange EDB Viewer tool. It helps you to know how to run the Freeware EDB Viewer tool and how you will get the data through this tool. All the below screens of the EDB Viewer software are recovery steps of the tool. View the screens and run the recovery task to view EDB file emails & other elements in few steps. Get data Free!
Download Freeware EDB Viewer Tool for Priv.EDB, Pub.EDB & Mailbox Database.EDB files.
EDB Viewer » Screenshots
Step 1 » Download EDB Viewer & Start Recovery Process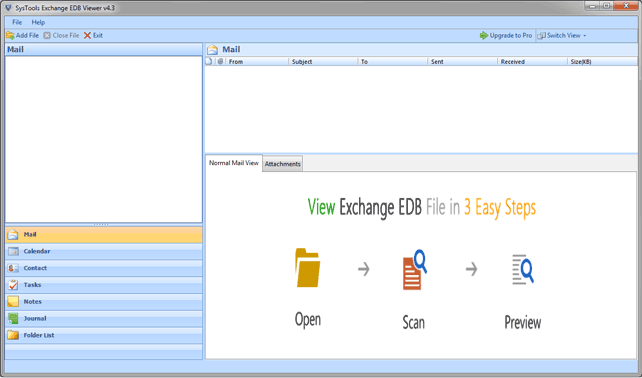 Step 2 » Click on "Add File" option to Select the EDB file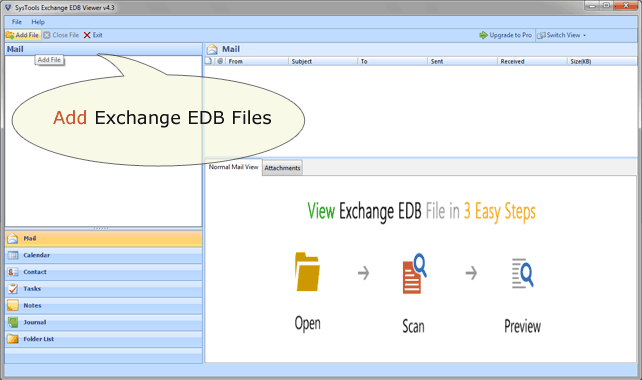 Step 3 » Click on Browse Button to access EDB File.
Step 4 » Select the file and click on "Open" option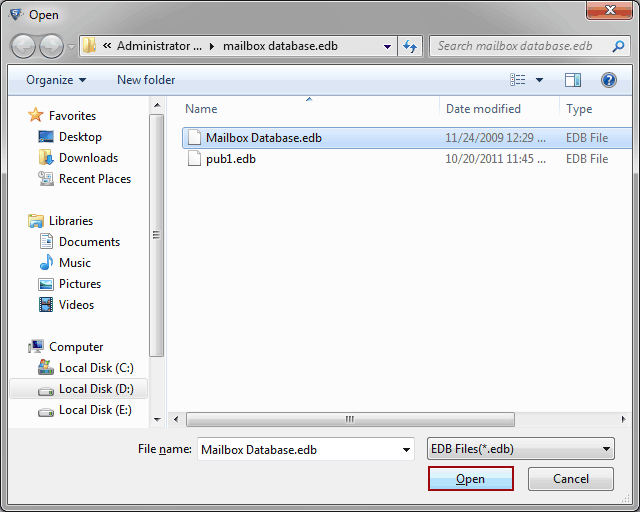 Step 5 » Select "Advance Scan" for Corrupted Exchange EDB Files or "Quick Scan" for Healthy Files. After Selection of Scanning Option Click on "Add File".

After Completion of Scanning Process, Click On "OK" Button.
Step 6 » Now you can view Multiple Users Mailboxes in the left panal. Click on a Particular User Mailbox to view complete user data.
Step 7 » After Selecting Particular User Mailbox you can Preview entire Properties of Emails like (To, cc, Bcc, Date & Time, Subject and Attachments).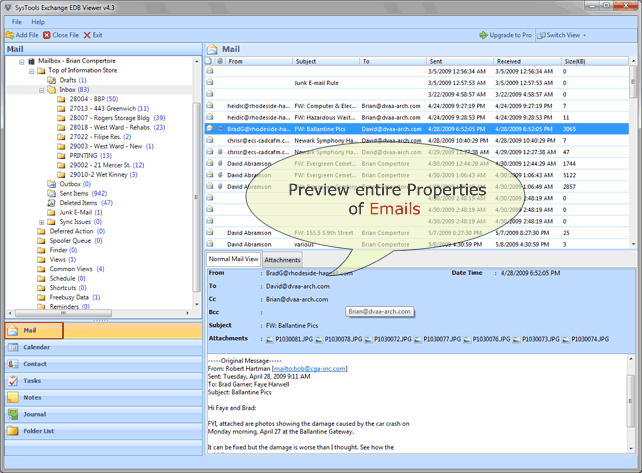 Step 8 » Preview of attachment files is also available that can be viewed under Attachment Tab: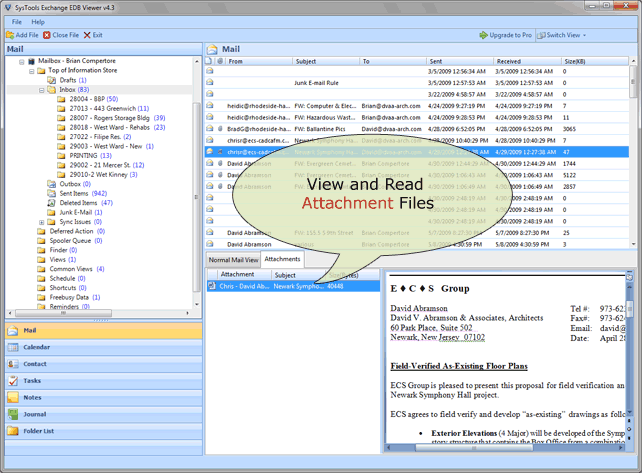 Step 9 » Preview the Calendar Entries of Selected Mailbox.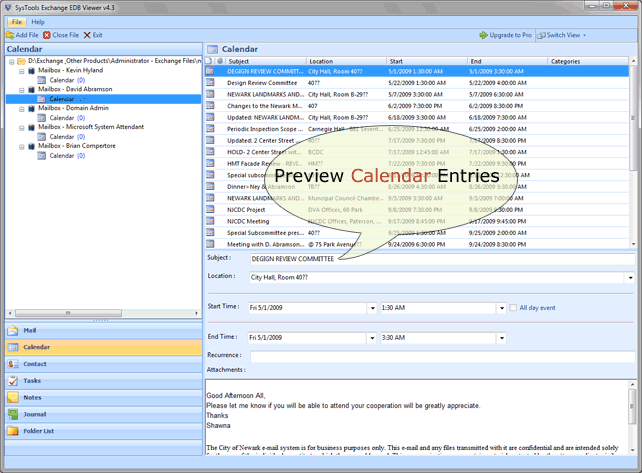 Step 10 » Preview Contacts information Like (Name, Date of Birth, Phone number, Email id etc).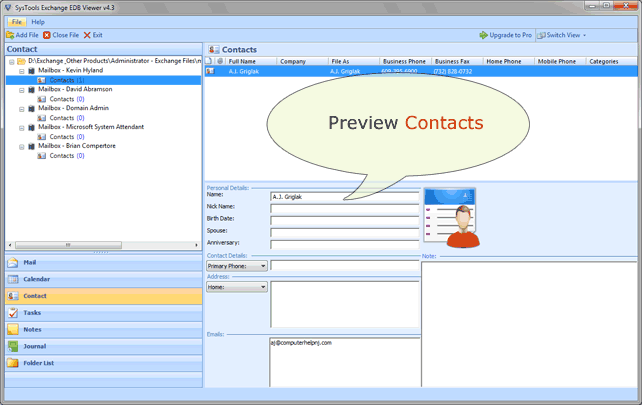 Step 11 » After previewing the Exchange EDB files you can close the Application: